Buy Now, Pay 60 Days Later
Is your cash flow situation keeping you from making a purchase?
Hygieneforall.com has the solution to your problem.
Hygieneforall.com is pioneering Pay-Within-65-Days as a payment method in the Ecommerce sector. Corporate customers can now use postdated cheques to place orders with hygieneforall.com without having to pay any extra costs.
Easy & Fast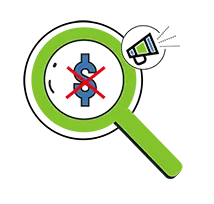 No Hidden Fees
Make the Cheque payable to "Find General Trading L.L.C"
Cheque Date should be not later than 65 days from the date of the order
Cheque should be handed over to our delivery team at the time of Delivery against an official receipt only
Order acceptance towards Pay 65 days Later scheme is only for companies and subject to a credit Approval. Hygieneforall.com reserve the right to cancel the order if the approval gets denied by the credit Insurance partner
Maximum Limit per order in Pay After 65 days scheme is AED 10,000 Per Month
Who can apply?
Companies that operate within the UAE and have a registered license can apply for the Pay-Within-65-Days scheme.
What happens after I put in my order?
On receiving your details we'll run a quick check through our insurance partner
How long does it take to get approval?
We usually get approval within 48 hours.
What is the Maximum amount I can Spend?
AED 10,000 will be the maximum per order and per Month , However if you would like to place bigger order, please contact our customer service in advance prior to making the order
Why Purchase Now and Pay-Within-65-Days is so Good for you
With our Pay-Within-65Days service, you can manage your purchases without having to use your credit card or overdraw your account.