Remove All the Grime With a Powerful Glass Cleaner
Glass is a hard substance produced when sand or quartz is filled with heat. It is inorganic, transparent, and can be formed in whichever shape you choose. For a very long time, architects have used glass to promote beauty, light, and energy consumption. Glass has traditionally been used by architects to improve design, aesthetics, light, and energy efficiency. It's not uncommon to encounter designs that emphasize glass as a key construction element.
In most buildings, it is primarily used as a transparent glazing material, yet its potential is unlimited.
ADVANTAGES OF USING GLASS AS A BUILDING MATERIAL
Glass may transmit, absorb, or refract light, unlike any other substance.
It can therefore be both translucent and transparent. These characteristics give your structure great attractiveness.
It is possible to transmit the sunlight up to 80% in all directions.
It is capable of doing so without fading, clouding, or yellowing.
It is weather-resistant without losing its integrity and looks, glass can survive the effects of rain, wind, and sun.
Glass is rust-proof as well. It does not decay due to chemical or environmental influences, unlike any other.
It has a glossy, smooth surface. As a result, glass is dust-resistant and simple to clean.
It is cost-effective. Consider how glass conserves energy by enabling natural light to enter even when your windows and doors are closed. It also saves you money on your electricity bill.
You are substantially less vulnerable to electric shocks. The insulating properties of glass are exceptional. As a result, it can not conduct electricity.
It is available in a wide range of colors. The color and appearance of the glass vary when it is combined in insulated or laminated components.
Glass can be pressed, blown, and drawn to any shape. As a result, it can be found in structures, storefronts, windows, and doors. You can use it for furniture after laminating it with plywood or a metal sheet.
It is particularly well suited to showrooms and showcases. The usage of glass allows you to draw attention to a product.
WHAT IS THE IMPORTANCE OF WINDOW CLEANING?
The majority of UAE residents and business owners overlook the importance of keeping their windows clean. Many individuals are oblivious to the importance of clean windows. However, there are a few key reasons why it is vital to clean windows.
Here are five of the most convincing reasons to clean your filthy windows on a regular basis:
GLASS DEGRADATION CAN BE PREVENTED BY CLEAN WINDOWS.
Debris can accumulate on the windows, sills, and frames due to acid rain and hard water. Acid rain can also harm the home and glass windows over time, in addition to appearing unpleasant.
Dirt particles taint and damage windows as they enter the pores of the glass. The first things you'll notice are a few light scratches or cracks. Unmaintained windows can deteriorate to the point that they need to be replaced entirely. This can be prevented by cleaning the windows with Windex Glass cleaner. It will not only improve the clarity of the glass, but it will also give the windows a lot longer life.
If you live near a highway or construction site, keeping your windows clean is extremely vital. Salting roads or spray paint can cause damage to the property. It is simple to remove hard minerals from windows when you wipe them using a Window Wiper on a regular basis. It offers the most effective cleaning solutions for the job, resulting in a smudge- and streak-free finish. Cleaning the window with Windex Glass cleaner has no risk because it is preferable to eliminate all the filth.
STOP BAD AIR QUALITY
On the windows and sills, dirt particles can accumulate and impair the air quality of the property. The mold, which poses a serious health concern over time, could be one of these particles. Mold could be harmful to many people's health. Long-term exposure can cause a variety of medical issues, including lung problems. If the air in the home appears to be stagnant more than usual, window cleaning with Window Wiper can be able to help.
IMPROVING THE APPEARANCE OF YOUR CURB APPEAL
Clean windows assist the building owner in achieving the aim of having a beautiful apartment. Window cleaning using Window Wiper on a regular basis makes the process quick and easy. The property will always look its best when utilized in conjunction with regular exterior maintenance, such as pressure washing. This will not only increase the property's value, but it will also make the structure appear more attractive to visitors and relatives.
IMPROVED HEATING EFFICIENCY
Excessive dirt, filth, and ordinary particle buildup can cause parts of a window to become obstructed. All of this buildup reflects the sun's UV rays, depriving the home of free heat. This additional cost will mount up over time on your energy bills. You can enhance your home's heat efficiency by cleaning your windows with an effective Window Wiper and Windex Glass cleaner on a regular basis.
EXPERIENCE A BETTER VIEW
If the windows are dusty, natural light and brightness from the outdoors are likely to be blocked. This can be a dismal experience. Clear, transparent glass is always more delightful to gaze through than a filthy screen, regardless of whether your view is modest or not. Unclean windows are a turnoff for potential buyers if you plan to sell your property. Clean windows indicate that the building is well-maintained.
Clean windows make a better impression on the visitors in the same way that they improve the view. No one wants someone to get the wrong impression of them because of a few windows, but this is something that individuals are often assessed for. Clean windows are essential for business owners who wish to project a professional image and impress their customers. Clean windows will instinctively enhance people's emotions, so that your employees or your family may feel even better!
How often should you clean the window glass?
While many homeowners prefer to have their windows cleaned only once a year, the frequency with which you should have your windows cleaned is determined by the typical weather conditions in the particular location. Rain and excessively dry circumstances can cause windows to become dirty, while neighboring manufacturing or building sites will result in more airborne dust and debris, necessitating more frequent window cleaning with Window Wiper and Windex Glass cleaner.
Note how dirt, dust, grime, and other particles daily in the building can harm your windows and the unusual benefits of regular window washing, which help you choose the perfect timetable for cleaning outside windows. There is also a strong reason for keeping an overview of how often you and your family should clean up other areas of the building so that you know your home or building is good and pleasant to you.
If you are concerned about the entire aesthetic of your home, you may need to arrange the cleaning of your window glasses with Window Wiper and Windex Glass cleaner twice a year to ensure that the windows are always as clean as possible.
Take note of the following signs that your home's outside windows need to be cleaned more frequently or at specific times throughout the year:
You may get the windows cleaned prior to the start of the season to remove built-on grime or dust already causing glass damage if you reside in an area of an extremely rainy season. After the season is finished, have them re-cleaned to eliminate dust, acid rain pollution, and so forth.
If they tend to be dirty, you may consider cleaning the window with Window Wiper for certain home windows. Windows facing, for example, a nearby dirt road or a building site acquire soil, and therefore Window Wiper may need to wipe the glass a little more often.
It is good to consider cleaning a window when you prepare to put your property on the real estate market. The clean windows attract potential buyers but this would provide those possible buyers an appalling first impression if outside windows are unclean, foggy, and otherwise poorly repaired!
Your outside glass can become streaky and foggy if you use the wrong detergent. Dish detergent, hand soap, and other similar cleaners should never be used on windows since they may not rinse away easily. Many of these cleansers also contain oils that do not wash away! Clean the outside window with Window Wiper and Windex Glass cleaner to avoid all of these dangers to your home's windows.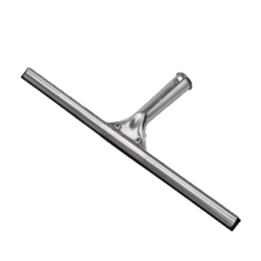 Windex Glass cleaner is a fantastic solution with an ultra-advanced formula for cleaning glass, mirrors, windshields, plastic, laminated objects, and other surfaces. Our Windex Glass cleaner provides the surface a gleaming, new-like shine without leaving any streaks or spots. This Windex Glass cleaner can be used to clean a variety of household products, including refrigerators, laptops, computers, laminated items, stains on door handles, and other areas.
With years of experience, we have been able to provide clients with unrivaled and effective solutions. We've carved out a name for ourselves as one of the leading manufacturers and suppliers of household cleaners.
We have an experienced team of specialists who work tirelessly to give the organization a competitive advantage. Our team's extensive knowledge has allowed us to meet a variety of client requirements.
From product purchase to dispatch, we ensure that the highest quality standards are met. We have a well-equipped quality testing department to ensure that the products are of the highest quality at all stages of production. On the basis of effectiveness, purity, chemical concentration, and other factors, we evaluate the items' quality.
To know more about our products you browse our website and also contact our skilled customer care service.